Welcome to Allied Pediatrics of Cobble Hill
Here at Allied Pediatrics of Cobble Hill, we pride ourselves on creating a child-friendly environment for your family! Our trusted team of clinicians are here to provide Cobble Hill, NY and Brooklyn with the comprehensive and reliable care that Allied Physicians Group is known for. Our main goal is to provide an unparalleled healthcare experience and compassionate service all to all who enter our doors.
Allied Pediatrics is here for you during prenatal visits for expecting parents, post-natal breastfeeding support, and all the way through college. We deliver a full range of pediatric services for whatever your family's needs may be. Our team is committed to providing quality care in a comfortable, safe environment where you and your family can feel at ease.
Request an Appointment
Practice Hours
Monday: 9:00AM – 7:00PM
Tuesday: 9:00AM – 7:00PM
Wednesday: 9:00AM – 6:00PM
Thursday: 9:00AM – 6:00PM
Friday: 9:00AM – 5:00PM
Saturday: 10:00AM – 3:00PM
Sunday: Closed
**Telehealth available daily until 10:30PM
Infancy, childhood, adolescence, and young adulthood are delicate periods for a child. Well visits are an essential part to live a healthy life. It is important to keep up-to-date with your child's visits and immunizations.
Routine Well Visits
Our pediatricians monitor your child's growth to ensure they meet all milestones and benchmarks. We provide easy-to-follow care schedules for your child based on age, medical history, and other essential factors.
Well visits include:
General screenings
Immunizations
Lab work
Physicals
Sick Visits
When your child experiences a common illness, our pediatricians are available to treat your sick child as soon as possible in a compassionate, friendly environment. Patients can also access specialty clinicians should an illness require advanced diagnostic attention or care.
Immunizations
Immunizations and vaccinations are important to shield your little one against preventable diseases, such as whooping cough (pertussis) and measles, which can be extremely dangerous to your children. It is important to stay on top of your child's immunization schedule by attending all your child's well visits.
Minor Injury Care
Much like sickness, injuries tend to occur suddenly and without warning. If your child suffers a minor injury and requires medical attention, our pediatricians can apply the treatments needed for proper healing.
View Service
No matter where you are, you can rely on us for dependable pediatric care using our telehealth services. Our physicians consult with you via video conferencing to evaluate conditions, manage symptoms, and advise you on proper care—no office visit required!
How Does Pediatric Telehealth Work?
Patients can connect with their doctor using an iOS or Android device. Similar to a FaceTime, Skype, or Zoom call, simply use the AnyTime Pediatrics App on your smartphone or tablet to successfully consult with us.
You will need to input our Telehealth practice code.
What Can My Pediatrician Evaluate Through Telehealth?
What Can My Pediatrician Evaluate:
Acne
Allergies
Asthma control education
Behavioral health
Breastfeeding support
Colds and other minor illnesses
Constipation, diarrhea, or vomiting
COVID-19 (coronavirus symptoms)
Fever
Minor trauma screening (cuts, abrasions, animal bites)
Nutrition support
Pink eye
Rash
And much more!
The Pediatric Telehealth Process
Step One – Open or download the AnyTime Pediatrics App
Step Two – Request a Consultation
Log into the app on your device and click on the patient icon. Select the patient who will be seen and choose "Request a Visit." You should see our practice listed.
If we are grayed out, then our office is not open to walk-in telemedicine visits at this time. However, you may be able to schedule a visit still. In these circumstances, please contact our office to schedule.
Step Three – Consult with Your Doctor
You will enter the virtual waiting room. You may receive chat notifications from the admin to gather important information once you enter the practice's virtual waiting room. Otherwise, you will be routed to the next available clinician.
Step Four – End the Call
Once your consultation is complete, you may return to your daily activity without disruption.
Telehealth Hours
Daytime Visits: Monday – Friday 8:00 am to 6:30 pm
After-Hour Visits: Seven Days a Week 6:30 pm to 10:30 pm
For new patients, please call 833-269-2444 and enter practice code 2444.
After-Hours Telehealth Visits
After-hours telehealth visits are available seven nights a week with an Allied pediatrician from 6:30 pm to 10:30 pm. For technical issues or concerns, you can speak with a telehealth coordinator at 833-269-2444 any time after 6:30 pm.
To request an after-hours telehealth visit, click here.
View Service
Pediatric Care Team of Brooklyn, New York
The skilled pediatricians, nurses, and staff at Allied Pediatrics of Cobble Hill ensure your family receives the best possible care in Brooklyn, New York. As members of Allied Physicians Group, our offices have access to a network of pediatricians and specialists to support our pediatric services, solutions, resources, and capabilities for your child's health. Learn more about our pediatricians and our practice's commitment to your family.
Our Services
We're here for our patients every step of the way, preparing them with the care, tools, and resources necessary for the development of healthy children and beyond.
We are happy to offer our patients the best services possible including,
– Well & Sick visits
– Telehealth
– Newborn & New Parent Education
– Patient Webinars
– Trusted information from your physicians including blog and videos
– Community centered Facebook page where the latest medical & office news and updates are shared
– And more!
About Allied Physicians Group in New York
Founded in 2006, Allied Physicians Group is the largest physician-owned pediatric partnership in New York metropolitan area. As a physician-led organization, Allied Physicians Group is a growing partnership of more than 35 pediatric practices, asthma, allergy, immunology, pulmonary specialists, and adult medicine physicians, who are located throughout Greater New York City, Long Island, and the lower Hudson Valley region. Each year, the 150 clinicians of Allied Physicians Group see more than 180,000 patients and remain dedicated to comprehensive, quality healthcare for all patients.

Read the Latest Pediatric Blogs from APG Pediatricians
Watch the Latest Pediatric Videos from APG Pediatricians
Link to Preventing Injuries in Youth Sports video.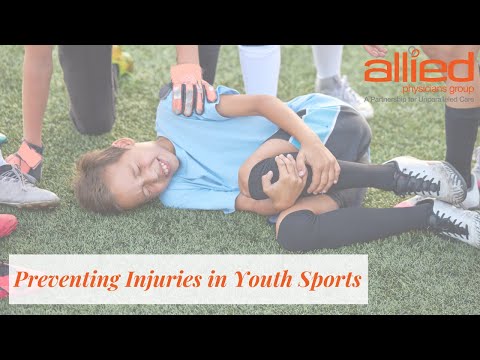 Link to What is ACE? Why is it so beneficial to families with asthmatic children? video.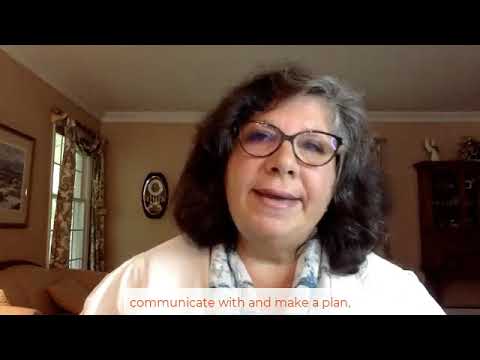 Link to What is Asthma Control Education (ACE)? video.